STIHL - company history
The founder himself charted the way forward for the company's success. In order to guarantee the quality of his products, Andreas Stihl manufactured key components in-house. He quickly entered and developed new markets and invested in training skilled workers. In addition, he concentrated on the further development of products. In 1959, he launched the legendary Contra on the market which revolutionized work in the woods. STIHL recorded double-digit increases in turnover with this gearless gasoline chainsaw.
The rapidly increasing demand necessitated a change of thinking. Hans Peter Stihl and Eva-Mayr Stihl, the founder's oldest children, joined the company at the beginning of the sixties. They continued to expand the company's position on the world market and restructured the business to make it a modern industrial enterprise. Their brother Dr. Rüdiger Stihl joined the company in 1978. Today, the STIHL Group is a leading manufacturer of handheld chainsaws and other power tools for forestry and agriculture, garden and landscape maintenance, the construction industry and demanding private users. Fuels and lubricants, accessories and personal protective equipment supplement the product line.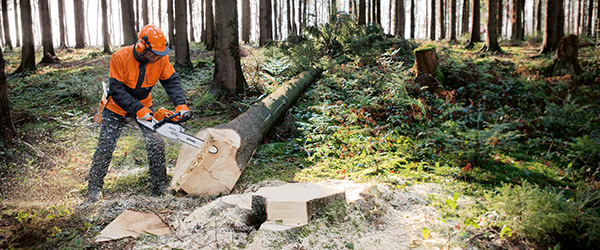 Benjamin Junghans
Senior Investment Manager
Benjamin.Junghans@stihl.de